Institut Coppet, Oeuvres complètes
The Institut Coppet is a fabulous resource for material on the very rich and fascinating French classical liberal tradition. It was founded in 2010 by Damien Theillier, a philosophy teacher in Paris, its current president is Mathieu Laine, and its very active publishing program is headed by the indefatigable Benoît Malbranque. The Institute is named after the Chateau in Switzerland owned by Madame de Staël (Germaine Necker) which served as a place of refuge for French liberals fleeing the oppression of Napoleon. Thus today, the Institut Coppet serves as an intellectual refuge for those French liberals who wish to escape the oppression of the modern Gallic interventionist state, which is just as "Napoleonic" as anything created by either Napoleon I or Napoleon III.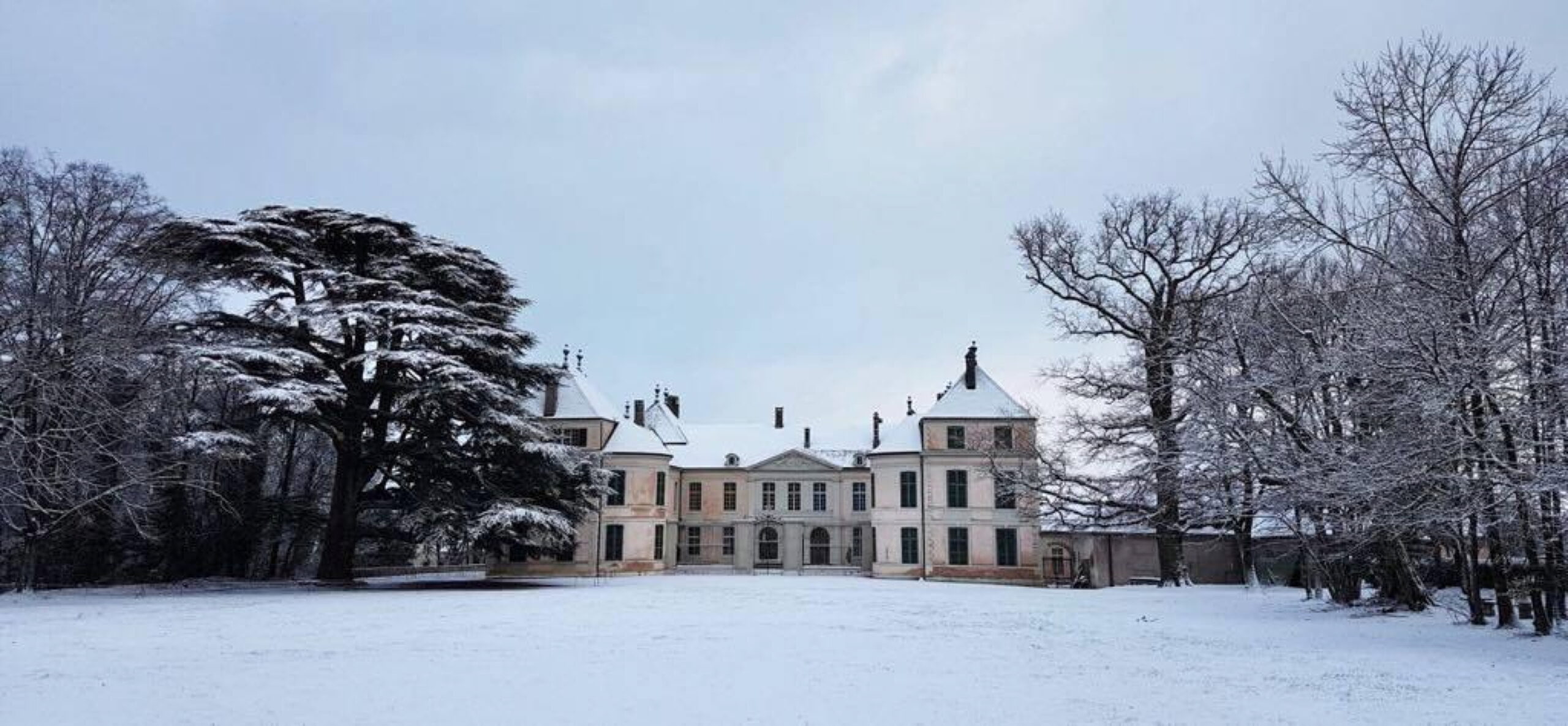 Picture from the Canton of Vaud, Switzerland, website
As part of the celebrations in 2019 of the 200th anniversary of the birth of Gustave de Molinari (1819-1912), the most radical of the French classical liberals, the Institut Coppet has launched a massive publishing program to publish the complete works of Molinari. To date they have published 4 volumes which takes us up to the year 1847.
I say "massive" because by my reckoning Molinari, since he lived to be 92, wrote an awful lot. In my revised bibliography of his works (2018) I counted 44 stand alone books, 9 books for which he wrote a preface or an introduction, and 18 pamphlets or reprints of articles he had written. Then there is his enormous output of articles he wrote, primarily for the Journal des Économistes and for his magazine L'Économiste belge in the 1850s and 1860s. What is harder to discover are the articles he wrote very early in his career for journals such as la Revue générale biographique, La Nation, and Le Courrier français, and also the material he wrote over many decades for the Journal des Débats. I stopped counting at 240 but Benoît Malbranque has uncovered another 400 just for the period of the 1840s.
I discovered the work of Molinari as an undergraduate at Macquarie University in Sydney in the 1970s, wrote my Honours History thesis on him in 1979 ( "Gustave de Molinari and the Anti-statist Liberal Tradition", and have been working on him ever since. For the centennial of his death in 2012 I assembled an anthology of his writings on the state, "Molinari's Theory of the State: from "The Production of Security" to Rule by the "Budget-eating Class"" (in French and PDF only unfortunately).
For the bicentennial of his birth in 2019 I did the following:
The pinnacle of my celebrations of his life and thought was to have the publication by Liberty Fund (I had hoped in 2019) of the translation I had edited of his great work from 1849, Les Soirées de la rue Saint-Lazare; entretiens sur les lois économiques et défense de la propriété (Evenings on Saint Lazarus Street: Discussions on Economic Laws and the Defence of Property), for which I had written a long introduction. I posted the 2016 draft of the translation on the OLL website, and my introduction; and an updated draft in 2019. Unfortunately as a result of all the turmoil at Liberty Fund it is not clear when, or even if, this work will be published. This is a very great pity as a publication date of 2019 would have been the 200th anniversary of his birth and, for me at least, the 40th anniversary of my undergraduate honours thesis on him.
But the Institut Coppet were able to get their act together and 4 volumes of Molinari's earliest work (1842-1847) has appeared in print and in PDF. Regrettably it is not all available in HTML (only the pieces from 1842) so it can be searched by scholars interested in Molinari's life and thought.
The table of contents of the first 4 volumes is available in HTML and can be found here, as well as the introduction by the editor Benoît Malbranque, La jeunesse belge de Gustave de Molinari .