[Created: 20 July, 2014: Updated: 20 July, 2014]
This is a summary of the material on WW1 which I have online. I will be adding more during the centenary years.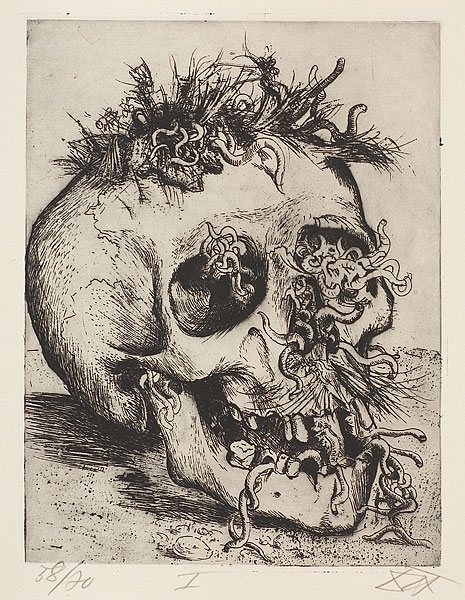 [Otto Dix, "Skull" (Schädel) Der Krieg (1924)]
War Art:
["The Ideal (Soldier) and the Real", The ANZAC Book (1916)]
War Films: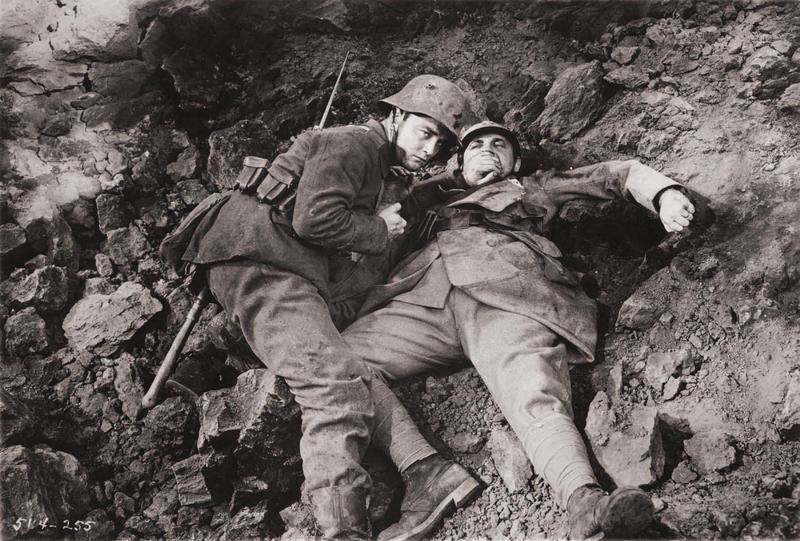 [Paul Baumer kills a French soldier in a shell hole – AQWF (1930)]
Clips from some of the films: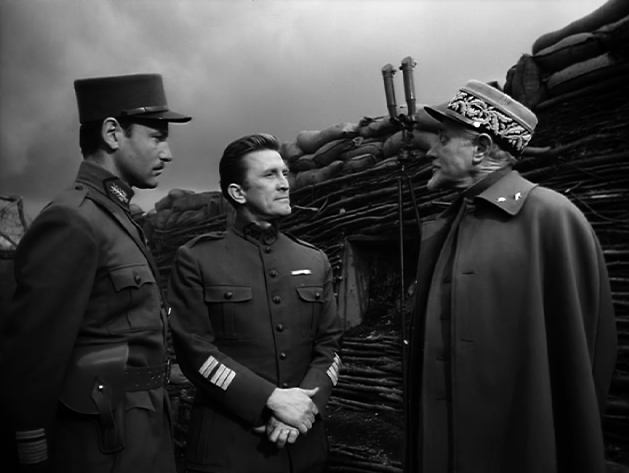 [Col. Dax learns from Gen. Broulard about the expected casualties – Paths of Glory (1957)]
The Politics and Economics of War and Peace:
[Analysis of the destructive effect of new rifles on human bones – Bloch, The Future of War (1899)]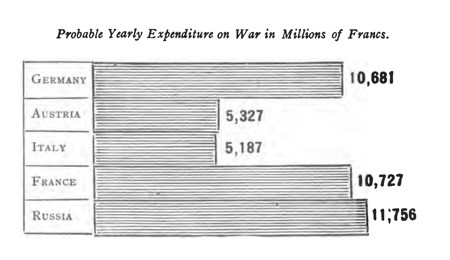 [Estimated future costs of fighting a war – Bloch, The Future of War (1899)]
War Literature:
the war poetry of Wilfred Owen (1893 – 4 November 1918) Poems by Wilred Owen (1921) PDF 436KB. A collection of his war poems was published by his friend and fellow poet Siegfried Sassoon in 1921. He talked a lot about the tragedy of war but the great tragedy for him was to be killed one week before the Armistice brought WW1 to an end. My favourites are "Parable of the Old Men and the Young", based upon the biblical story of Abraham who is commanded by his god to kill his own son (like the elder statesmen of Europe ordering the young men of their day to die on the battle field), and "Dulce et Decorum est", which is a line from one of Horace's Odes which states that "it is sweet and fitting to die for the fatherland" – a sentiment which Owen correctly calls "the old lie".